11 Oct 17
0
Chronic obstructive pulmonary disease, bronchial asthma and allergic rhinitis in the adult population within the commonwealth of independent states: rationale and design of the CORE study
Yuriy Feshchenko, Liudmila Iashyna, Damilya Nugmanova, Olga Gyrina, Marina Polyanskaya, Alexander Markov, Maryna Moibenko, Janina MakarovaEmail author, Luqman Tariq, Marcelo Horacio S. Pereira, Elcan Mammadbayov, Irada Akhundova and Averyan Vasylyev
Abstract
Background
Main treatable Chronic Respiratory Diseases (CRDs) like Chronic Obstructive Pulmonary Disease (COPD), Bronchial Asthma (BA) and Allergic Rhinitis (AR) are underdiagnosed and undertreated worldwide. CORE study was aimed to assess the point prevalence of COPD, BA and AR in the adult population of major cities of Commonwealth of Independent States (CIS) countries – Azerbaijan, Kazakhstan, and Ukraine based on study questionnaires and/or spirometry, and to document risk factors, characterize the COPD, BA and AR population to provide a clearer "epidemiological data".
Methods
A descriptive, cross-sectional, population-based epidemiological study conducted from 2013 to 2015 with two-stage cluster geographical randomization. Interviewers conducted face-to-face visits at respondent's household after informed consent and eligibility assessment including interviews, anthropometry, spirometry (with bronchodilator test) and completion of disease-specific questionnaires.
Results
Two thousand eight hundred forty-two respondents (Ukraine: 964 from Ukraine; 945 from Kazakhstan; 933 Azerbaijan) were enrolled. Mean age was 40–42 years and males were 37%–42% across three countries. In Kazakhstan 62.8% were Asians, but in Ukraine and in Azerbaijan 99.7% and 100.0%, respectively, were Caucasians. Manual labourers constituted 40.5% in Ukraine, 22.8% in Kazakhstan and 22.0% in Azerbaijan, while office workers were 16.1%, 31.6% and 36.8% respectively. 51.3% respondents in Ukraine, 64.9% in Kazakhstan and 69.7% in Azerbaijan were married.
Conclusion
CORE study collected information that can be supportive for health policy decision makers in allocating healthcare resources in order to improve diagnosis and management of CRDs. The detailed findings will be described in future publications.
10 Oct 17
0
Response to omalizumab using patient enrichment criteria from trials of novel biologics in asthma
Browse  Early View Articles 
Online Version of Record published before inclusion in an issue
T. B. Casale, B. E. Chipps, K. Rosén, B. Trzaskoma, T. Haselkorn, T. A. Omachi, S. Greenberg, N. A. Hanania

Abstract
Background
Recent efficacy studies of asthma biologics have included highly enriched patient populations. Using a similar approach, we examined factors that predict response to omalizumab to facilitate selection of patients most likely to derive the greatest clinical benefit from therapy.
Methods
Data from two phase III clinical trials of omalizumab in patients with allergic asthma were examined. Differences in rates of asthma exacerbations between omalizumab and placebo groups during the 16-week inhaled corticosteroid (ICS) dose-stable phase were evaluated with respect to baseline blood eosinophil counts (eosinophils <300/μL [low] vs ≥300/μL [high]) and baseline markers of asthma severity (emergency asthma treatment in prior year, asthma hospitalization in prior year, forced expiratory volume in 1 second [FEV1; FEV1 <65% vs ≥65% predicted], inhaled beclomethasone dipropionate dose [<600 vs ≥600 μg/day], and long-acting beta-agonist [LABA] use [yes/no]).
Results
Adults/adolescents (N = 1071) were randomized to receive either omalizumab (n = 542) or placebo (n = 529). In the 16-week ICS dose-stable phase, rates of exacerbations requiring ≥3 days of systemic corticosteroid treatment were 0.066 and 0.147 with omalizumab and placebo, respectively, representing a relative rate reduction in omalizumab-treated patients of 55% (95% CI, 32%-70%; P = .002). For patients with eosinophils ≥300/μL or with more severe asthma, this rate reduction was significantly more pronounced.
Conclusion
In patients with allergic asthma, baseline blood eosinophil levels and/or clinical markers of asthma severity predict response to omalizumab.
27 Sep 17
0
Health Effects of Air Pollution: A Historical Review and Present Status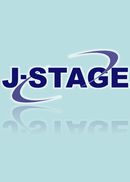 Nippon Eiseigaku Zasshi (Japanese Journal of Hygiene) Vol. 72 (2017) No. 3 p. 159-165

http://doi.org/10.1265/jjh.72.159
Abstract
During the 1960s, the concentrations of air pollutants, particularly that of sulfur dioxide (SO2), were extremely high in many industrial cities in Japan, and the prevalence of bronchial asthma and chronic bronchitis increased among residents living in the cities. To evaluate the effects of air pollution on respiratory diseases, many epidemiological studies were conducted, and the findings played an important role in the regulatory control of air pollution. After 1970, the concentration of SO2 has decreased markedly, and its adverse health effects have been minimized. On the other hand, the increasing automobile traffic in Japan has caused considerable increases in concentrations of air pollutants, such as nitrogen oxides (NOx) and particulate matter (PM). The large-scale epidemiological studies conducted in Japan showed that traffic-related air pollution was associated with the development of asthma in school children and the persistence of asthmatic symptoms in preschool children. In recent years, however, the concentrations of NOx and PM have gradually decreased, since control measures based on the Automobile NOx/PM law were enforced in 2001. At present, the adverse health effects of airborne fine particulate matter (PM2.5) and photochemical oxidants have become a major concern. These air pollutants consist of not only emissions from primary sources but also secondary formations in air, and have spread worldwide. Both short- and long-term exposure to these air pollutants are reported to increase the risk of respiratory and cardiovascular diseases in the population. Therefore, global efforts are necessary to reduce the health risk of these air pollutants.
 Full Text PDF [1415K]
30 Sep 17
0
Risks associated with managing asthma without a preventer: urgent healthcare, poor asthma control and over-the-counter reliever use in a cross-sectional population survey
BMJ Open
Respiratory medicine-Research
Abstract
Objectives Overuse of asthma relievers, particularly without anti-inflammatory preventers, increases asthma risks. This study aimed to identify how many reliever-only users have urgent healthcare, explore their attitudes and beliefs about asthma and its treatment, and investigate whether purchasing over-the-counter relievers was associated with worse asthma outcomes than by prescription.
Design and setting Cross-sectional population-based Internet survey in Australia.
Participants Of 2686 participants ≥16 years with current asthma randomly drawn from a web-based panel, 1038 (50.7% male) used only reliever medication.
Main outcome measures Urgent asthma-related healthcare; Asthma Control Test (ACT); patient attitudes about asthma and medications; reliever purchase (with/without prescription).
Results Of 1038 reliever-only participants, 23.3% had required urgent healthcare for asthma in the previous year, and only 36.0% had a non-urgent asthma review. Those needing urgent healthcare were more likely than those without such events to be male (56.5% vs 49.0%, p=0.003) and current smokers (29.4% vs 23.3%, p=0.009). Only 30.6% had well-controlled asthma (ACT ≥20) compared with 71.0% of those with no urgent healthcare (p<0.0001), and 20.8% used relievers regularly to prevent asthma symptoms (vs 5.5% of those without urgent healthcare). Those with urgent healthcare were more frustrated by their asthma and less happy with how they managed it, and they were less confident about their ability to manage worsening asthma, but just as likely as those without urgent healthcare to manage worsening asthma themselves rather than visit a doctor. Reliever-only users purchasing over-the-counter relievers were no more likely than those purchasing relievers by prescription to have uncontrolled asthma (35.9% vs 40.6%, p=0.23) but were less likely to have had a non-urgent asthma review.
This is an Open Access article distributed in accordance with the Creative Commons Attribution Non Commercial (CC BY-NC 4.0) license, which permits others to distribute, remix, adapt, build upon this work non-commercially, and license their derivative works on different terms, provided the original work is properly cited and the use is non-commercial. 
22 Sep 17
0
Adverse drug reactions of montelukast in children and adults
Meindina G. Haarman, Florence van Hunsel, Tjalling W. de Vries
Abstract
Montelukast, a selective leukotriene receptor antagonist, is recommended in guidelines for the treatment of asthma in both children and adults. However, its effectiveness is debated, and recent studies have reported several adverse events such as neuropsychiatric disorders and allergic granulomatous angiitis. This study aims to obtain more insight into the safety profile of montelukast and to provide prescribing physicians with an overview of relevant adverse drug reactions in both children and adults. We retrospectively studied all adverse drug reactions on montelukast in children and adults reported to the Netherlands Pharmacovigilance Center Lareb and the WHO Global database, VigiBase® until 2016. Depression was reported most frequently in the whole population to the global database VigiBase® (reporting odds ratio (ROR) 6.93; 95% CI: 6.5–7.4). In the VigiBase®, aggression was reported the most in children (ROR, 29.77; 95% CI: 27.5–32.2). Headaches were reported the most frequently to the Dutch database (ROR, 2.26; 95% CI: 1.61–3.19). Furthermore, nightmares are often reported for both children and adults to the Dutch and the global database. Eight patients with allergic granulomatous angiitis were reported to the Dutch database and 563 patients in the VigiBase®. These data demonstrate that montelukast is associated with neuropsychiatric adverse drug reactions such as depression and aggression. Especially in children nightmares are reported frequently. Allergic granulomatous angiitis is also reported, a causal relationship has not been established.