What's next on 2021-2022 Interasma Webinars
2021-2022 Interasma Webinars
The webinars are one-hour monthly educational events offered monthly from September to June each year. They will be held at 16h00 (UTC+2) (10h00 EST- UTC-4) generally on Thursday of the 3rd or 4th week of the month). An expert will discuss an important topic related to asthma and co-morbid conditions.
Free registration for InterAsma members (Become a member now)
Registration for non-members: € 60 HERE
COVID-19
"People with asthma should continue to use their inhaled asthma controller medications during the COVID-19 pandemic.
Some sources have suggested that "corticosteroids" should be avoided during the COVID-19 epidemic. This advice is about the use of oral corticosteroids unless there is a clear indication for their use. However, patients with asthma should not stop their prescribed inhaled corticosteroid controller medication (or prescribed oral corticosteroids).
Stopping inhaled corticosteroids often leads to potentially dangerous worsening of asthma, and avoiding oral corticosteroids during severe asthma attacks may have serious consequences. Long-term oral corticosteroids may sometimes be required to treat severe asthma, and it may be dangerous to stop them suddenly. Always discuss with your doctor or nurse before stopping any asthma medication.
Keep taking your inhaled asthma controller medication, and if your asthma gets worse, follow the instructions on your asthma action plan for how to change your asthma medications and when to seek medical help.
These recommendations apply to both adults and children with asthma." GINA
Patients should maintain strict social distancing at work and with family and friends, wash/sanitize hands and surfaces frequently and wear a mask if closer contact with individuals is necessary.
GAA-INTERASMA is an International Health Organization completely focused on providing a forum where asthma experts can provide educational outreach to Primary care physicians/providers, Pneumologists (Pulmonologists) and Allergologists (Allergists/Clinical Immunologists) in underserved regions of the world who are unable to readily travel to international asthma meetings. The organization accomplishes this mission by:
Organizing educational webinars where physicians can directly interact with asthma experts and learn about cutting edge advancements in the management and treatment of asthma & related diseases.
Partnering with the Journal of Asthma, where its members benefit in publishing their research.
Organizing the biannual World Congress of Asthma -WCA, providing a global network of asthma experts to whom HCPs can easily reach out . Sharing knowledge & providing asthma guidelines in cooperation with GINA, ARIA, WHO/GARD, ISAR, EPR.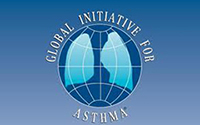 PAST CONGRESSES OF ASTHMA
24th: WCA 2018 Tokyo, Japan
23rd: WCA 2016 Madrid, Spain
22nd: WCA 2014 Mexico City, Mexico
21st: WCA 2012 Quebec City, Canada
20th: WCA 2010 Athens, Greece
19th: WCA 2008 Monte Carlo, Monaco
18th: WCA 2006 Guadalajara, Mexico
17th: WCA 2003 St. Petersburg, Russia
16th: WCA 1999 Buenos Aires, Argentina
15th: WCA 1996 Montpellier, France
14th: WCA 1993 Jerusalem, Israel
13th: WCA 1990 Maebashi, Japan