2022-2023 Interasma Webinars
The webinars are one-hour monthly educational events offered monthly from September to June each year. They will be held at 16h00 (UTC+2) (10h00 EST- UTC-4) generally on Thursday of the 3rd or 4th week of the month). An expert will discuss an important topic related to asthma and co-morbid conditions.
GAA-INTERASMA is an International Health Organization focused on providing a forum where asthma experts can provide educational outreach to all those involved in the management of asthma and its comorbidities. The organization accomplishes this mission by:
organizing live scientific educational meetings
organizing educational webinars where physicians can directly interact with asthma experts and learn about cutting edge advancements in the management and treatment of asthma & related diseases.
defining, stating, proposing, advocating, and publishing the GAA-INTERSMA position on specific topics.
partnering with the Journal of Asthma for spreading high quality research results.
providing a global network of asthma experts
Sharing knowledge & providing asthma guidelines in cooperation with international societies, working group, health authorities.
collaborating with patient associations and institutions for the development of initiatives aimed at improving the patient's quality of life.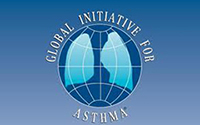 PAST CONGRESSES OF ASTHMA
25th: WCA 2021, Virtual
24th: WCA 2018 Tokyo, Japan
23rd: WCA 2016 Madrid, Spain
22nd: WCA 2014 Mexico City, Mexico
21st: WCA 2012 Quebec City, Canada
20th: WCA 2010 Athens, Greece
19th: WCA 2008 Monte Carlo, Monaco
18th: WCA 2006 Guadalajara, Mexico
17th: WCA 2003 St. Petersburg, Russia
16th: WCA 1999 Buenos Aires, Argentina
15th: WCA 1996 Montpellier, France
14th: WCA 1993 Jerusalem, Israel
13th: WCA 1990 Maebashi, Japan