Research Open Access
Álvaro A. Cruz, Sara Barile, Elena Nudo, Laura Brogelli, Patricia Guller & Alberto Papi 
Asthma Research and Practice volume 7, Article number: 1 (2021) 
Abstract
Background
The treatment with short-acting beta-2 agonists (SABA) alone is no longer recommended due to safety issues. Instead, the current Global Initiative for Asthma (GINA) Report recommends the use of the combination of inhaled corticosteroids (ICS) with the rapid/long-acting beta-2 agonist formoterol, although the use in steps 1 and 2 is still off-label in the EU and in many countries. It is important to understand clinicians' knowledge and opinions on the issue with the ultimate goal to encourage the implementation of the new approach in clinical practice.
Methods
We performed an international survey, directed to pulmonologists interested in the management of patients with asthma.
Results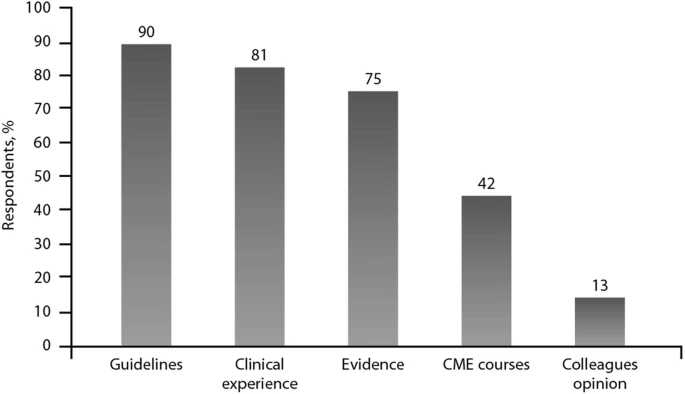 Most participants reported that SABA alone should not be used in GINA Step 1 asthma treatment. As-needed low-dose ICS/formoterol combination to patients in step 1, and as-needed low-dose ICS/formoterol as reliever therapy in any step were found to be of current use prescribed in their real-life settings. SABA alone was still prescribed to a proportion of patients, although the pulmonologists' opinion was that it should no longer be used.
Conclusions
Most specialists are up to date and understand the relevance of the changes in GINA reports from 2019. Nevertheless, dissemination and implementation of GINA novel management strategy is still needed.