Research – Open Access
K. Godbout, M. Bhutani, L. Connors, C. K. N. Chan, C. Connors, D. Dorscheid, G. Dyck, V. Foran, A. G. Kaplan, J. Reynolds & S. Waserman 
Allergy, Asthma & Clinical Immunology volume 19, Article number: 12 (2023) 
Abstract
Background
In Canada, severe asthma affects an estimated 5–10% of people with asthma and is associated with frequent exacerbations, poor symptom control and significant morbidity from the disease itself, as well as the high dose inhaled, and systemic steroids used to treat it. Significant heterogeneity exists in service structure and patient access to severe asthma care, including access to biologic treatments. There appears to be over-reliance on short-acting beta agonists and frequent oral corticosteroid use, two indicators of uncontrolled asthma which can indicate undiagnosed or suboptimally treated severe asthma. The objective of this modified Delphi consensus project was to define standards of care for severe asthma in Canada, in areas where the evidence is lacking through patient and healthcare professional consensus, to complement forthcoming guidelines.
Methods
The steering group of asthma experts identified 43 statements formed from eight key themes. An online 4-point Likert scale questionnaire was sent to healthcare professionals working in asthma across Canada to assess agreement (consensus) with these statements. Consensus was defined as high if ≥ 75% and very high if ≥ 90% of respondents agreed with a statement.
Results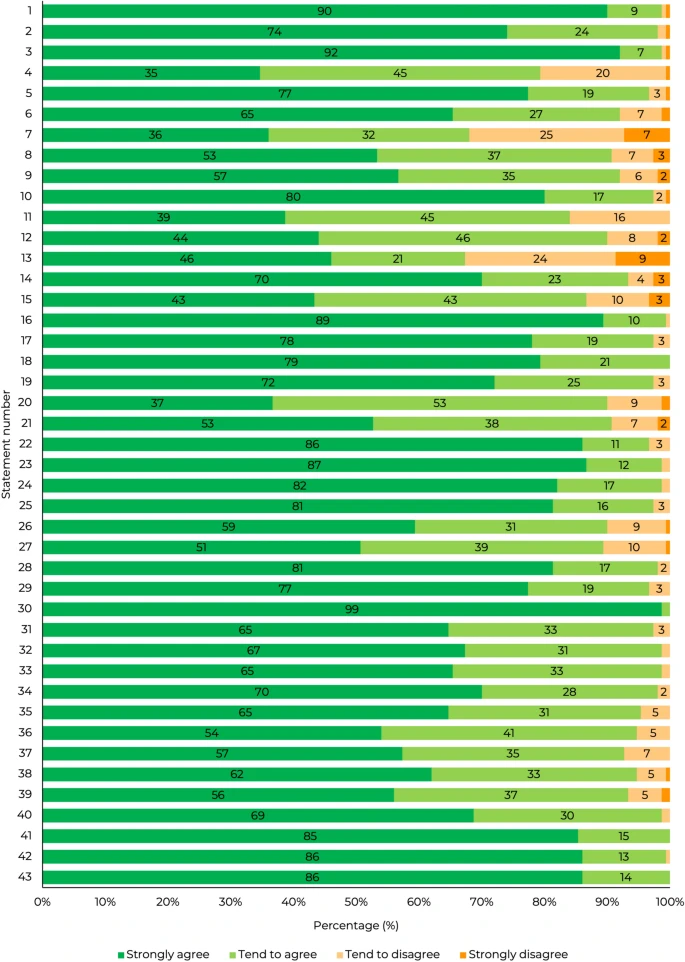 A total of 150 responses were received from HCPs including certified respiratory educators, respirologists, allergists, general practitioners/family physicians, nurses, pharmacists, and respiratory therapists. Consensus amongst respondents was very high in 37 (86%) statements, high in 4 (9%) statements and was not achieved in 2 (5%) statements. Based on the consensus scores, ten key recommendations were proposed. These focus on referrals from primary and secondary care, accessing specialist asthma services, homecare provision for severe asthma patients and outcome measures.
Conclusions
Implementation of these recommendations across the severe asthma care pathway in Canada has the potential to improve outcomes for patients through earlier detection of undiagnosed severe asthma, reduction in time to severe asthma diagnosis, and initiation of advanced phenotype specific therapies.