Research – Open Access
Jing Sheng Quek, Wern Ee Tang, Elya Chen & Helen Elizabeth Smith
BMC Pulmonary Medicine volume 22, Article number: 231 (2022)
Abstract
Background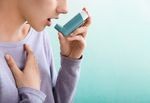 Asthma is a significant health issue in primary care. We examined the journeys of patients with asthma exacerbations requiring urgent therapy at a primary care clinic in Singapore.
Methods
Face-to-face semi-structured interviews were conducted with patients who received urgent therapy for asthma exacerbation at a primary care clinic. Data collected was used to construct themes.
Results
Fifteen multi-ethnic adult patients were recruited. Participants cited treatment cost, underuse of preventer medication, difficulties attending routine asthma care due to work, and stigma as barriers to asthma control. Reasons for delay in seeking urgent care for asthma were: inability to access medical care out of hours, competing priorities, perception that an exacerbation was 'not serious enough', difficulty recognizing symptoms of asthma exacerbation, and being tired or despondent. Participants were triggered to seek care due to failure of reliever inhalers, duration of symptoms, sleep disturbance, inability to work, or advice from others. During an exacerbation, participants often initiated other self-management measures besides using reliever medication. This included over-the-counter medications and non-pharmacological interventions (e.g. drinking water). Of the 15 patients interviewed, only one stepped up preventer inhaler adequately, according to their Asthma Action Plan (AAP).
Conclusions
In caring for patients with asthma, primary care providers should address patients' asthma self-management skills, such as recognizing symptoms of asthma exacerbations and regular preventer use, and provide clear instructions on how to respond to asthma symptoms (AAP). Minimizing direct (medication and consultation fees) and indirect costs (loss of earnings and adverse impact on employment prospects) are also important considerations.