Lingfang Liang, Minfei Hu, Yuanling Chen, Lingke Liu, Lei Wu, Chengcheng Hang, Xiaofei Luo & Xuefeng Xu 
Respiratory Research volume 23, Article number: 161 (2022)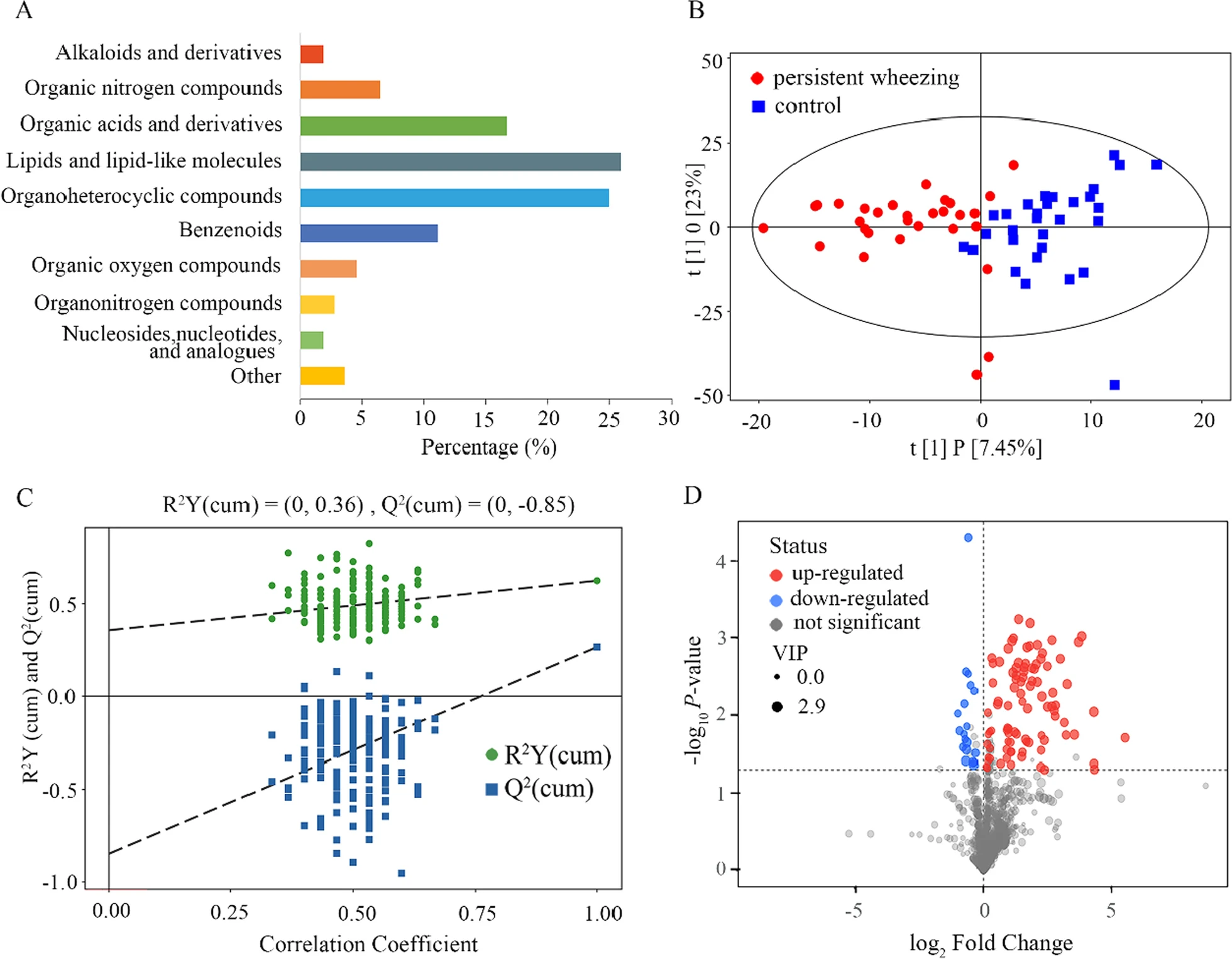 Abstract
Background
Recent studies have demonstrated the important role of metabolomics in the pathogenesis of asthma. However, the role of lung metabolomics in childhood persistent wheezing (PW) or wheezing recurrence remains poorly understood.
Methods
In this prospective observational study, we performed a liquid chromatography/mass spectrometry-based metabolomic survey on bronchoalveolar lavage samples collected from 30 children with PW and 30 age-matched infants (control group). A 2-year follow-up study on these PW children was conducted.
Results
Children with PW showed a distinct characterization of respiratory metabolome compared with control group. Children with PW had higher abundances of choline, oleamide, nepetalactam, butyrylcarnitine, L-palmitoylcarnitine, palmitoylethanolamide, and various phosphatidylcholines. The glycerophospholipid metabolism pathway was the most relevant pathway involving in PW pathophysiologic process. Additionally, different gender, prematurity, and systemic corticoids use demonstrated a greater impact in airway metabolite compositions. Furthermore, for PW children with recurrence during the follow-up period, children who were born prematurely had an increased abundance of butyrylcarnitine relative to those who were carried to term.
Conclusions
This study suggests that the alterations of lung metabolites could be associated with the development of wheezing, and this early alteration could also be correlated with wheezing recurrence later in life.